Behind Every Bottle, There Is a Story of Success, Quality, Zeal & Transparency.
OUR MISSION
To offer a refreshing experience to our clients by continuously producing, selling, and delivering top-quality PepsiCo beverages with purpose and passion.
OUR VISION
To retain our status as the most productive bottling operations for PepsiCo in the MENA region and become a billion-dollar company by 2030, following our goals and core values.
Explore MenaBev through the Lens of Our Employees
My work has a special meaning: It is not "Just a Job"
This is physically a safe place to work in
When I look at what we accomplish, I feel a sense of pride
I'm proud to tell others that I work here
All information above was based on GPTW trust index 2021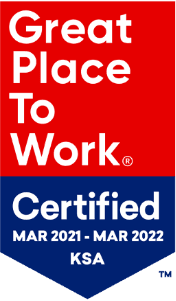 Presenting Our MEGA Plant, Where We Make Your Favorite Beverages with Top Quality
The MEGA Plant is one of the largest PepsiCo bottling plants in the world, covering an extensive area of 300,000 square meters. The manufacturing facility is capable of fulfilling the production needs to serve millions of consumers in the MENA region.
Qualified & Trained Employees
A team of highly skilled employees works in different shifts to operate the facility to its maximum potential. Saudization being at the core of our company policy, over 45% of our workers are Saudi nationals.
Production Capacity That Exceeds Expectations
It takes less than 20 minutes of production to pile up to one kilo-meter cases stack. For reference, Burj Khalifa, the tallest building in the world, is 830 meters high.
State-of-the-Art Construction, Covering a Large Area
The facility is built over 300,000 square meters, approximately equal to 50 soccer fields. The latest technology and extensive production capacity make it superior to other production plants in the region and beyond.
Beverage Production at Its Best
The MEGA Plant can produce around 2.5 million liters of beverage in eight hours, sufficient to fill an Olympic Swimming Pool.
Equipped With International Standard Production Lines
The latest tech installed in the production facility enhances its potential to the max. With eight high-speed production lines, the plant can manufacture 150 million cases of product and expand up to 250 million per year. The MEGA plant can house up to 15 production lines to further increase its production by multiple folds.
Highly-Advanced Logistics
We are incorporating innovative methods to increase our in-house productivity. Our logistics facility uses laser-guided vehicles to load packaging material to the line. The plant houses a fully automated 37,000 pallet space warehouse for high-performance intralogistics.
Environmental Sustainability
Following high environmental standards, implementing regulations, and incorporating advanced methods, we aim to be a zero waste to landfill facility, ensuring a green future.
Accreditation
Due to our strict adherence to rules, regulations, and other operational standards, we have earned the following certifications: • PepsiCo Lab Packaging Accreditation • Food Safety System Certification (FSSC) • ISO 17025 Certification
LIFE AT THE MEGA PLANT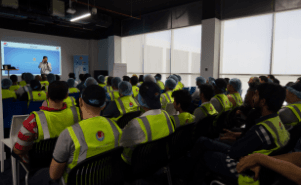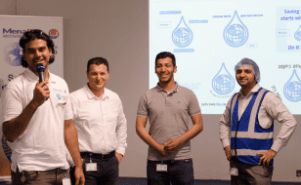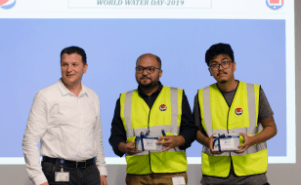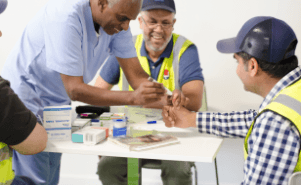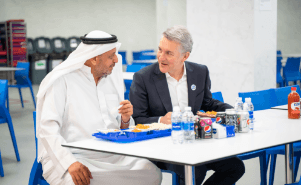 AWARDS
Recognition of Our Hard Work, Commitment & Excellence.
Caleb Bradham Platinum Award "Best of the Best" 2020"